Events
Oaha sponsors an annual show affiliated with AHA, USEF and USDF, once a year. This show is geared towards our Amateur and Junior exhibitor riders and handlers.
March 11-12th, 2017 was our 22nd Annual Show. This show was a huge success. OAHA wishes to thank all exhibitors, trainers, owners and of course our list of volunteers that made this show such a success.
For the results of the show *click here*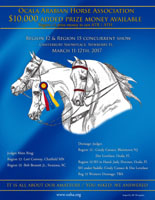 Through out the year we try to schedule some interesting seminars and or clinics that would benefit all horse owners.
Stay tuned for some fun events in 2017
Meetings
Our meetings are held 4 times per year, using different locations such as a members farm, local restaurant or business. The meetings usually are on a Thursday evening starting at 7 PM. Email blasts are sent out approximately 10 days before said meeting to inform our members. We will be attempting to set dates for all meetings this year so stay tuned.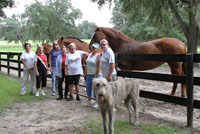 Minutes to general meetings will be posted here.
*Note: All officers from 2016 have agreed to stay on in their perspective positions for 2017. This is due to no nominations or names submitted from the floor during our "elections" meeting Jan 2017.